Delivered online & accessible anytime on any device

Hands-on wet-lab experiences

Optional Virtual Reality (VR) experience coming soon
Learn the fundamentals of patellar luxation and RidgeStop online
This online course will teach you the fundamentals of how to use RidgeStop to treat patellar luxation. Watch the video below to learn more about this course
About this course
This course goes into a lot of detail surrounding the subject of patellar luxation.
A commonly seen issue within orthopaedics, patellar luxation has many causes, grades and treatment options. The agenda of this course covers how to diagnose it, pathophysiology and various treatments currently available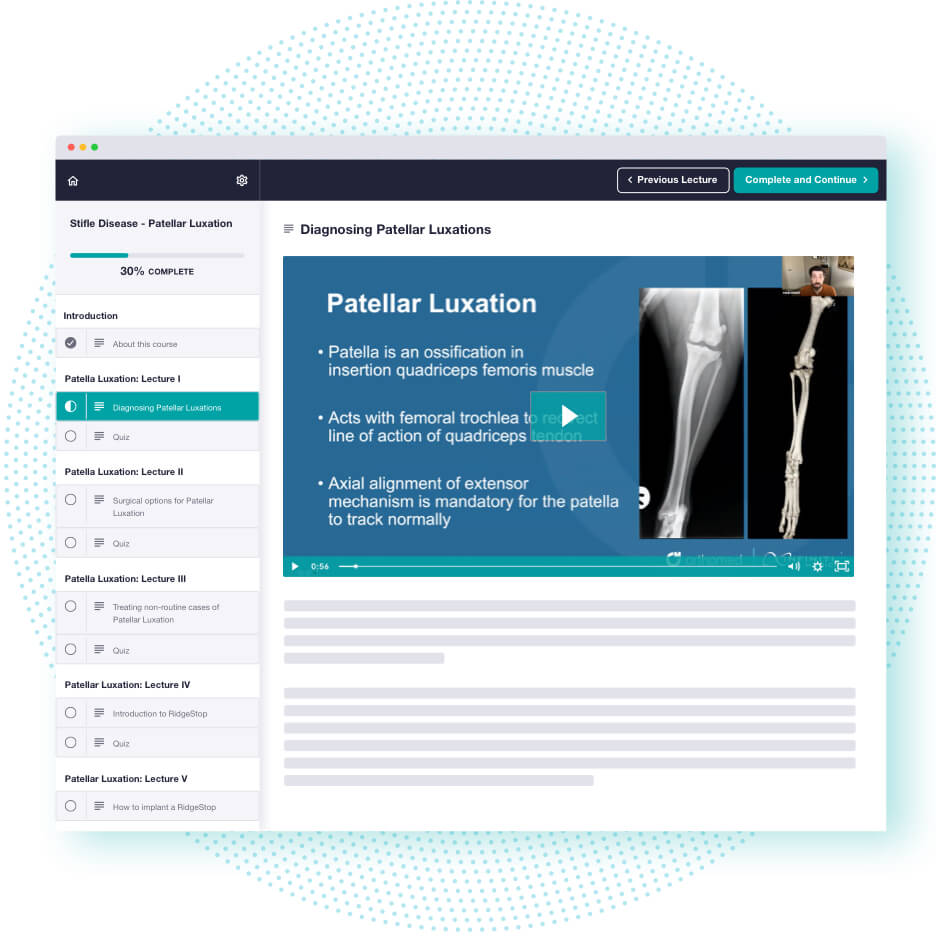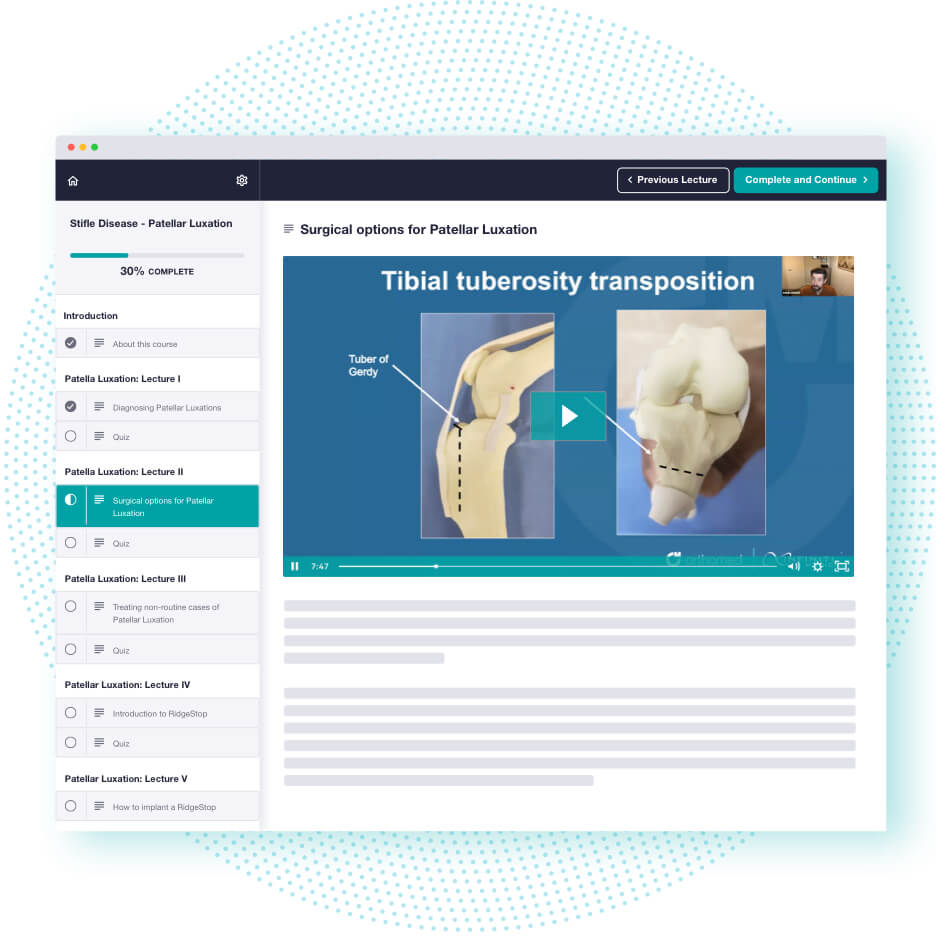 What will this course teach me?
This course covers many different aspects surrounding patellar luxation.
It discusses the basics and the consequences of patellar luxation before going into more detail about its prognosis and the variety of surgical options currently available.
What else will I learn from this course?
This course goes into further detail to discuss the RidgeStop system - a simple and effective alternative to trochleoplasty.
The theory and rational behind the system will be discussed and the teaching of the system is supported by a range of animations, demonstrations and cadaver videos.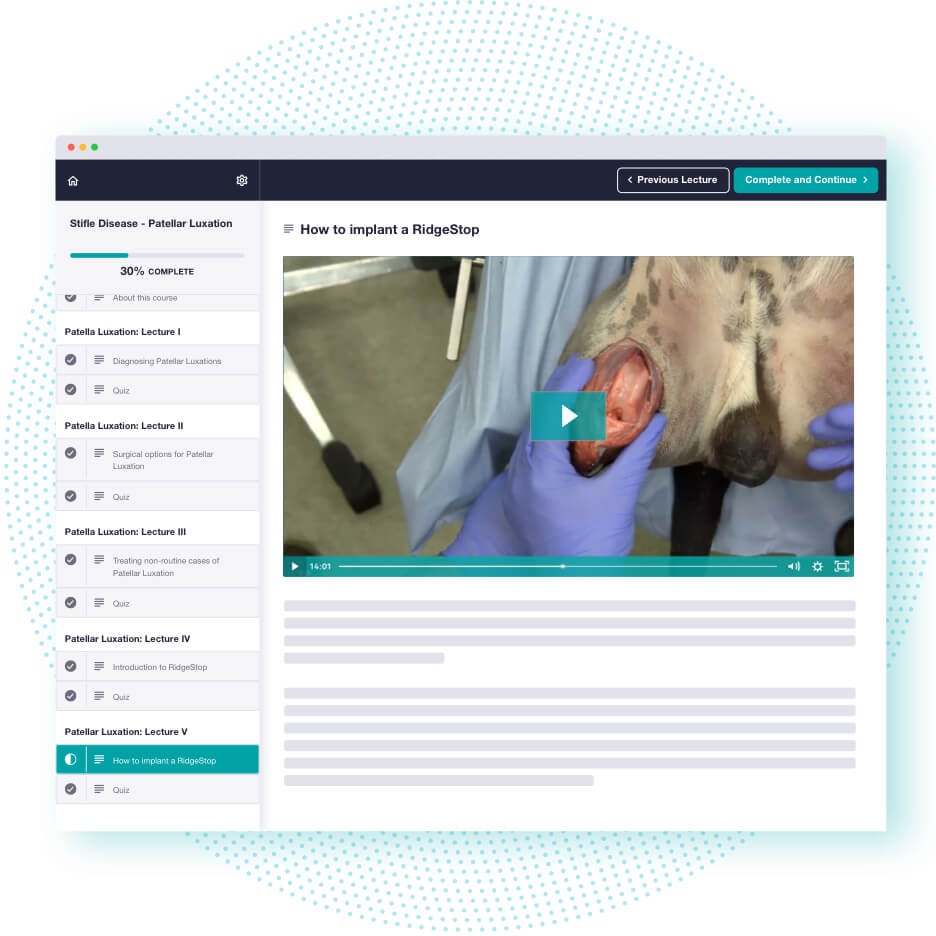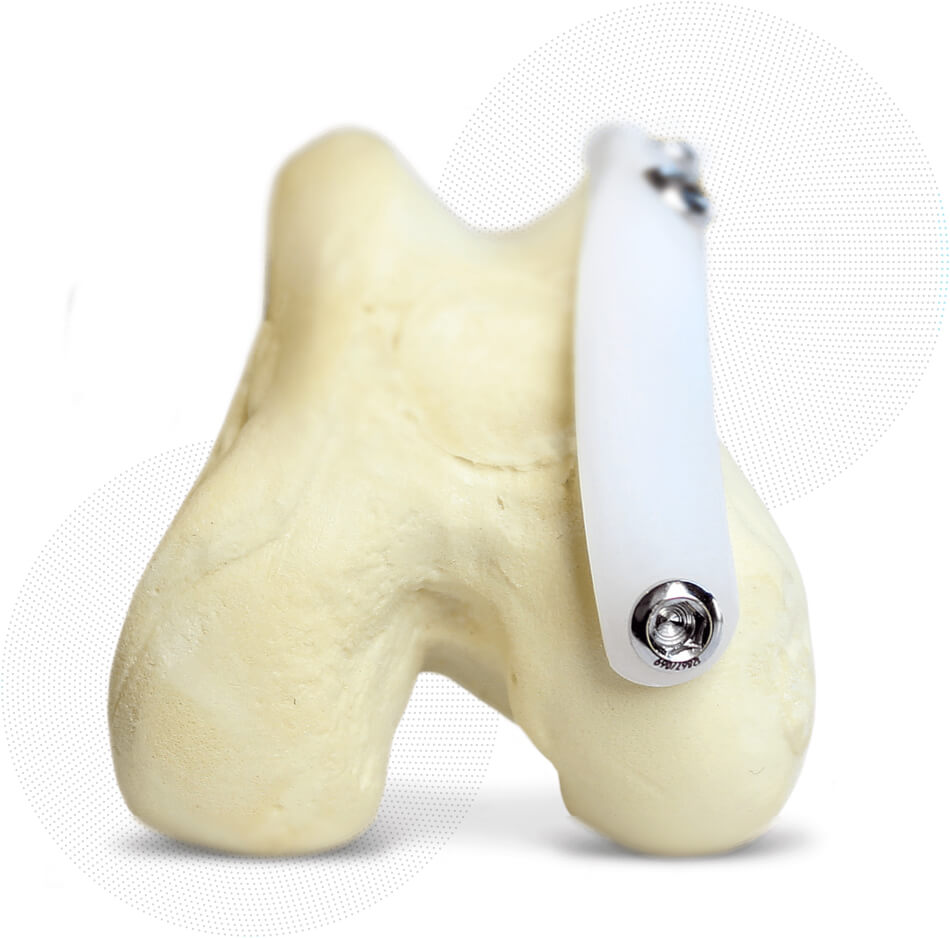 RidgeStop is employed as an adjunct procedure when re-alignment operations such as tibial tuberosity transposition or much less commonly - distal femoral ostectomy - have been performed.
The aim of the surgery is to make sure that the patellar slides up and down within its groove, without slipping to one side or the other - which otherwise can cause discomfort and lameness.
RidgeStop is a much less traumatic procedure compared with other surgical techniques for the treatment of patellar luxation.
In-person practical session to complete this course
After learning the fundamental theories online, you'll have the ability to attend a practical in-person session, either in a wet-lab environment or via our new Virtual Reality platform RoVR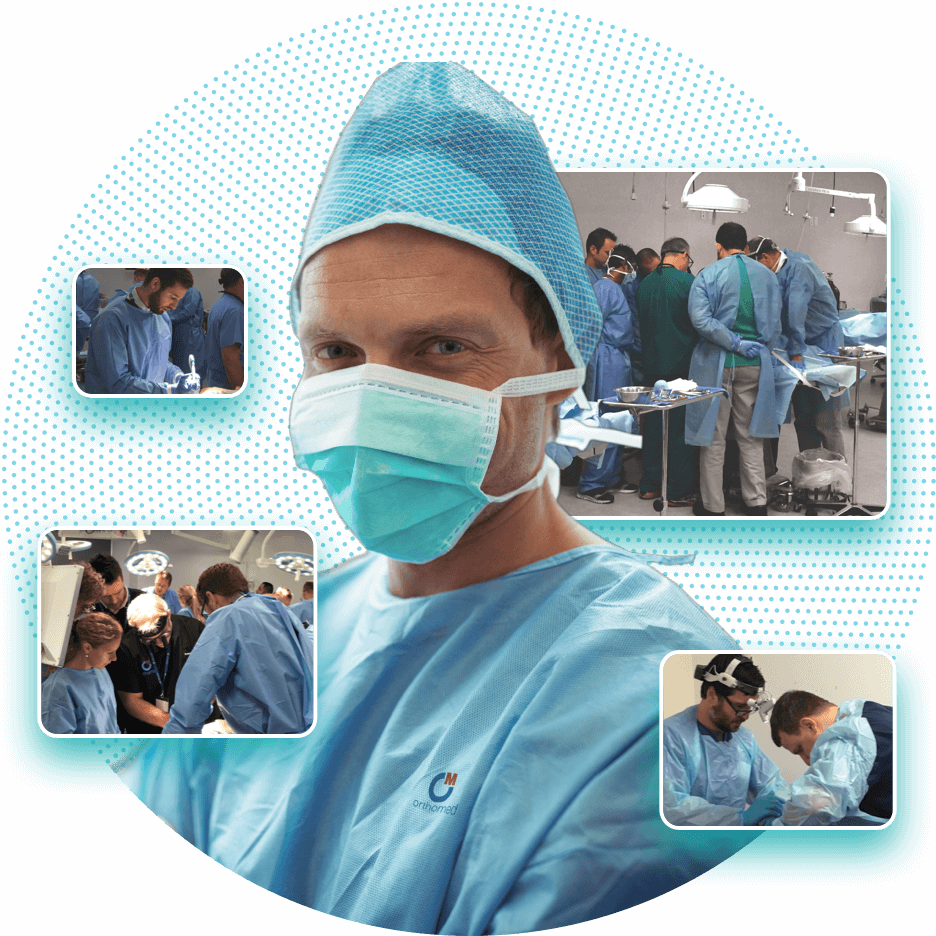 Develop your skill even further with a group wet-lab experience.
Sessions last for a full day and provide you with the opportunity to develop your newly learnt surgery skills on cadavers in a state-of-the-art training facility.
RoVR Virtual Reality Training
Our new RovR Virtual Reality training platform brings real life surgery into your home or practice. We'll send you all the kit needed to learn in your own time or you can book a live one-on-one session with a trained surgeon.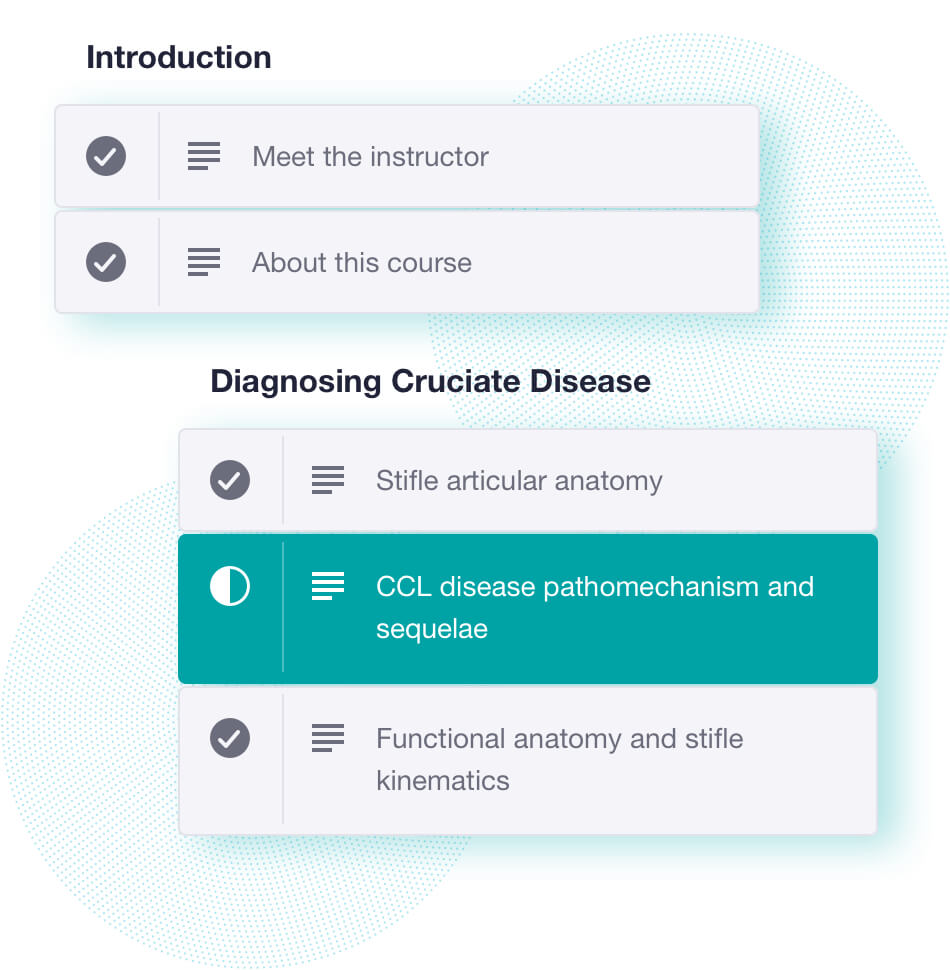 Structured curriculums you can work through at your own pace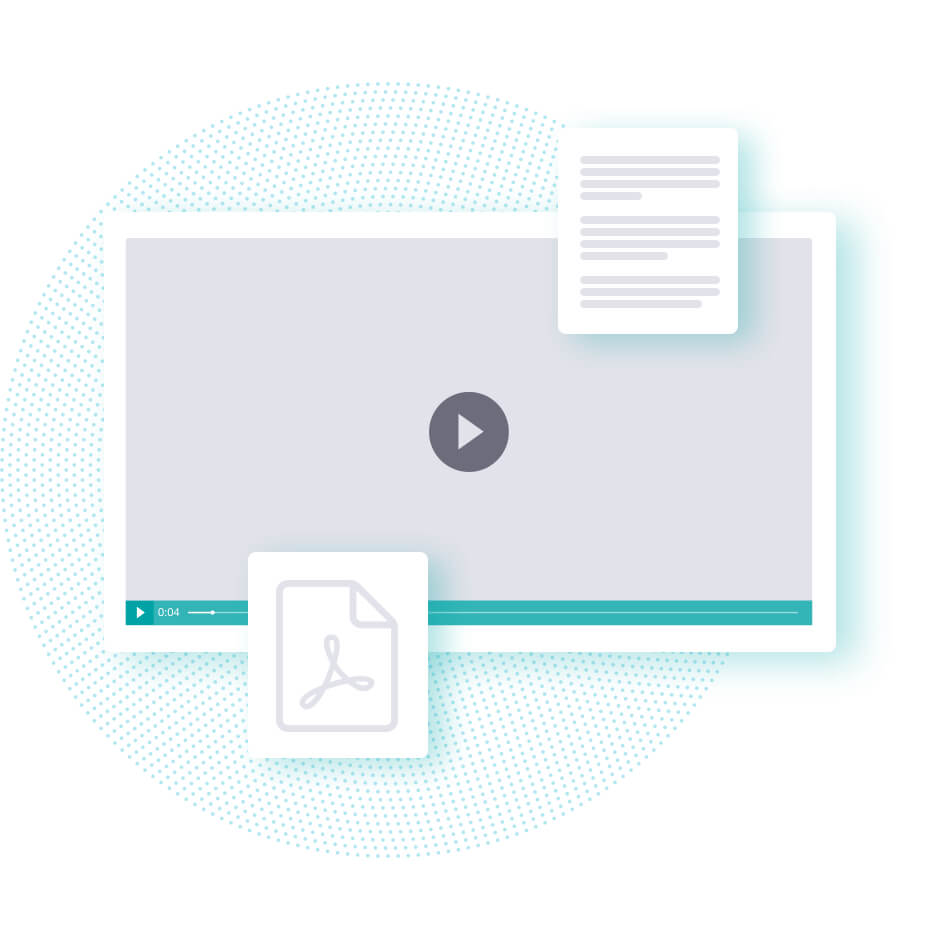 Combination of video presentations and downloadable literature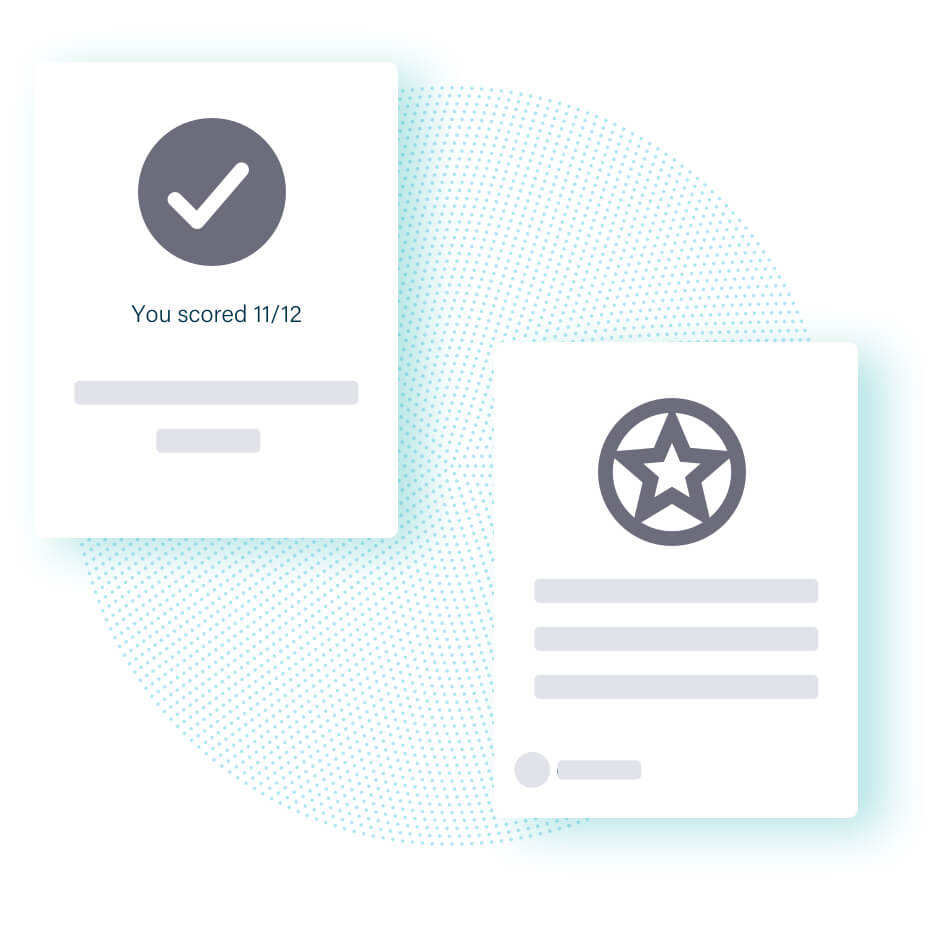 Gain recognised Orthomed certification upon completion
Taught by world renowned expert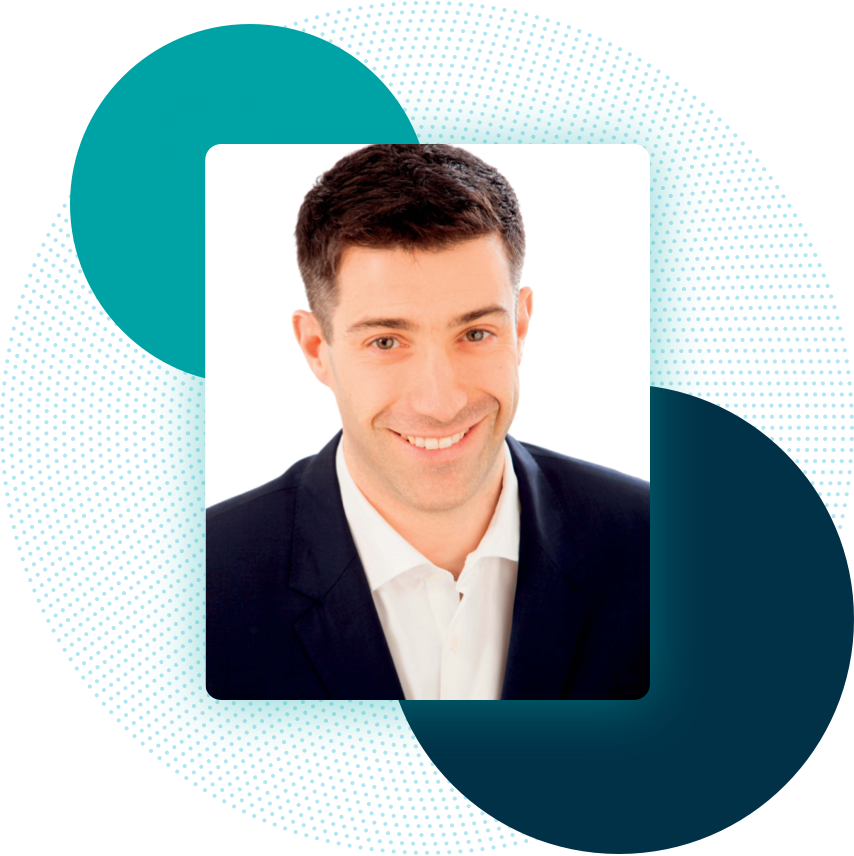 Scott Rutherford
BVMS, CertSAS, DipECVS, MRCVS, RCVS & EU Specialist in Small Animal Surgery
After graduating from Glasgow University in 2001, Scott spent six years in general practice before moving to Croft Veterinary Hospital in Northumberland in 2007 where he completed an ECVS residency in Small Animal Surgery in 2012. Scott became a European Veterinary Specialist in Small Animal Surgery in 2013 and an RCVS Recognised Specialist in 2014. He spent two years at both North Downs Specialist Referrals and then Willows Referral Services. He is co-founder and director of frank. Pet Surgeons. Scott is actively involved in clinical research and teaching and recently became an Associate Tutor at Chester University.