Delivered online & accessible anytime on any device

Hands-on wet-lab experiences

Virtual Reality (VR) experiences
Learn about canine cruciate ligament deficiency and MMP online
This online course will teach you the fundamentals of how to use MMP (Modified Marquet Procedure) to treat lameness cause by cranial cruciate ligament failure
This course on stifle disease, focuses on cranial cruciate ligament deficiency with a core focus on MMP - a surgical technique for the treatment of lameness.
This series of presentations covers a wide variety of subjects surrounding cranial cruciate deficiency - one of the most commonly seen of all orthopaedic issues.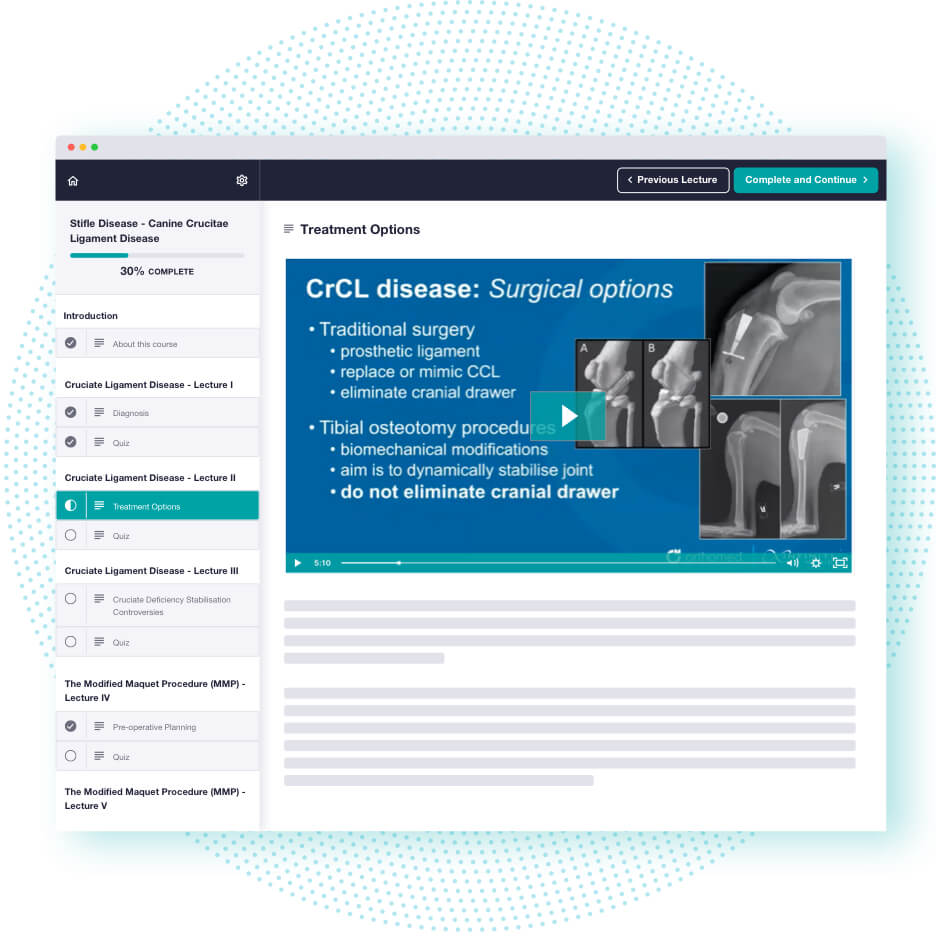 What will this course teach me?
The subject of cruciate disease is one of the most commonly talked about within the orthopaedic environment and this course covers many of the questions and controversies surrounding this subject.
This in depth course covers topics such as diagnosis and the types of treatments avilable.
This course hits the subject face on and is as detailed as any other course discussing this subject.
What else will I learn from this?
As well as learning a deep understanding of many of the subjects and controversies surrounding CCLD, you will be taught in detail about the MMP procedure.
This is a procedure used globally by hundreds of surgeons, with results of MMP similar and comparable to those outcomes of TPLO.
It's a procedure that is designed to have a shorter learning curve than other surgeries and offers an alternative to patients and owners who do not have the ability to refer.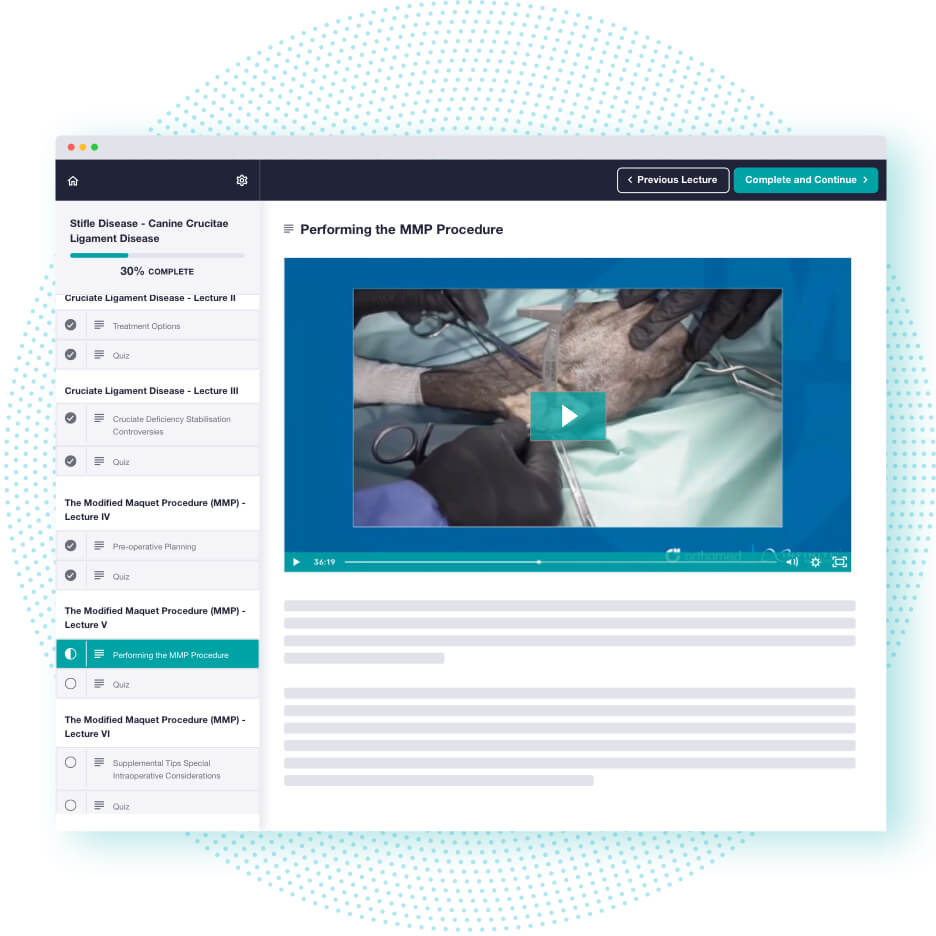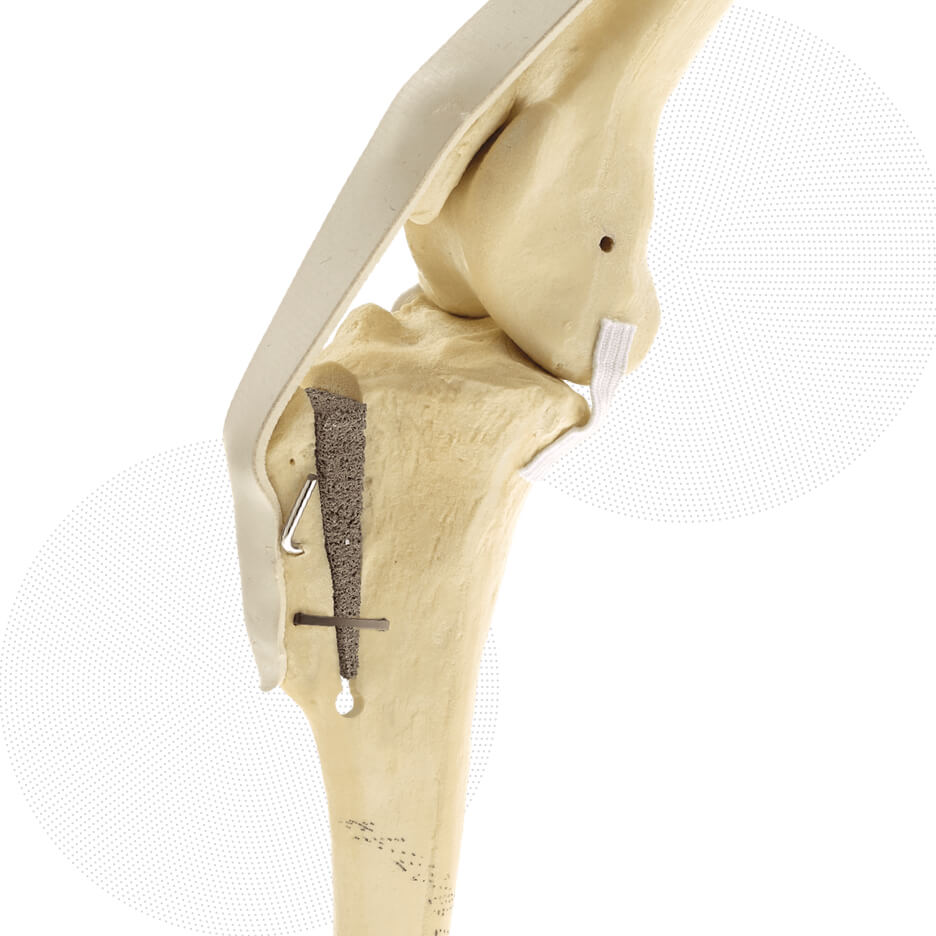 MMP is a surgical technique for treatment of lameness caused by failure of the cranial cruciate ligament (CCL).
Named after a human surgeon, Dr. P Maquet, the MMP is a form of TTA and uses a pure titanium foam wedge to advance and fix the tuberosity. The MMP was developed to make Tibial Osteotomy surgery more widely available to surgeons.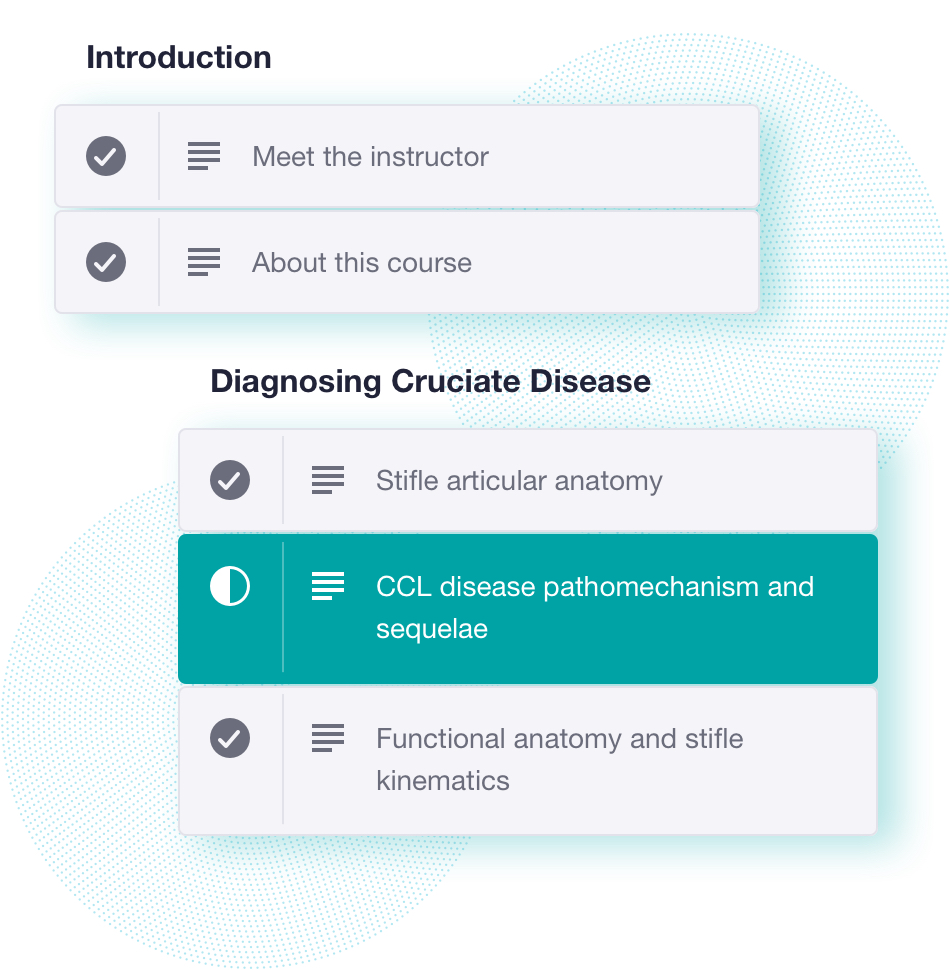 Structured curriculums you can work through at your own pace
Combination of video presentations and downloadable literature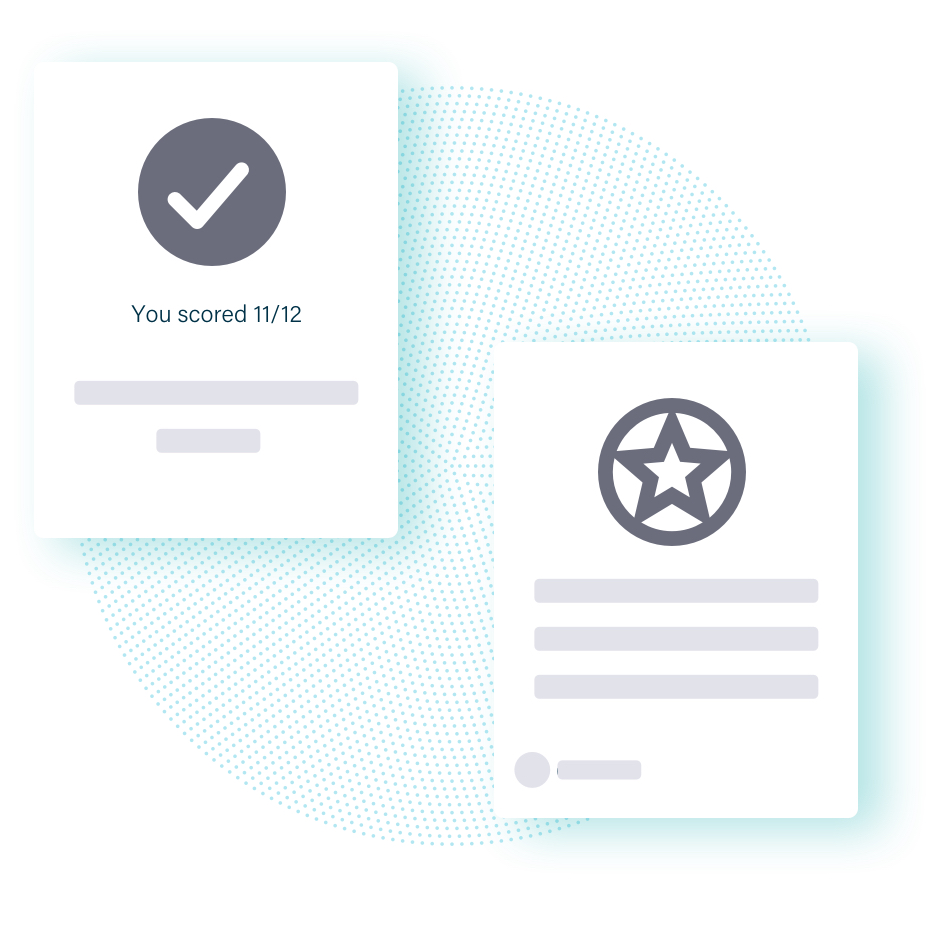 Gain recognised Orthomed certification upon completion
In-person practical session to complete this course
After learning the fundamental theories online, you'll have the ability to attend a practical in-person session, either in a wet-lab environment or via our new Virtual Reality platform RoVR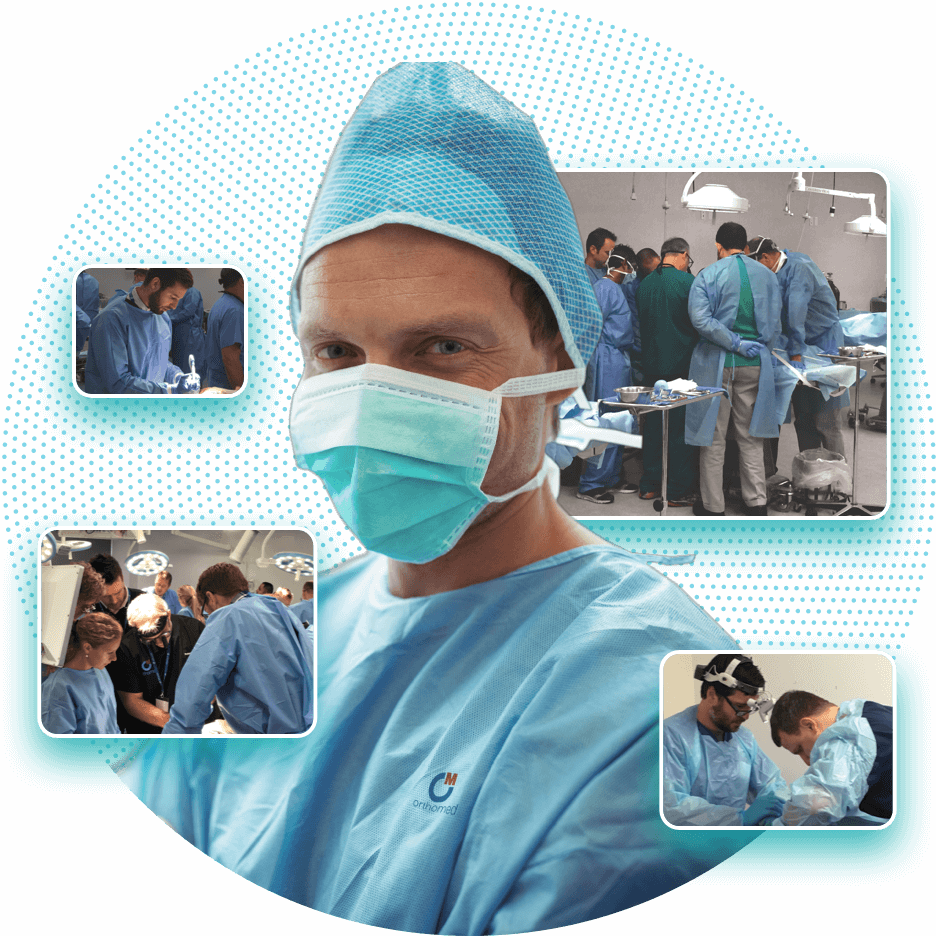 Develop your skill even further with a group wet-lab experience.
Sessions last for a full day and provide you with the opportunity to develop your newly learnt surgery skills on cadavers in a state-of-the-art training facility.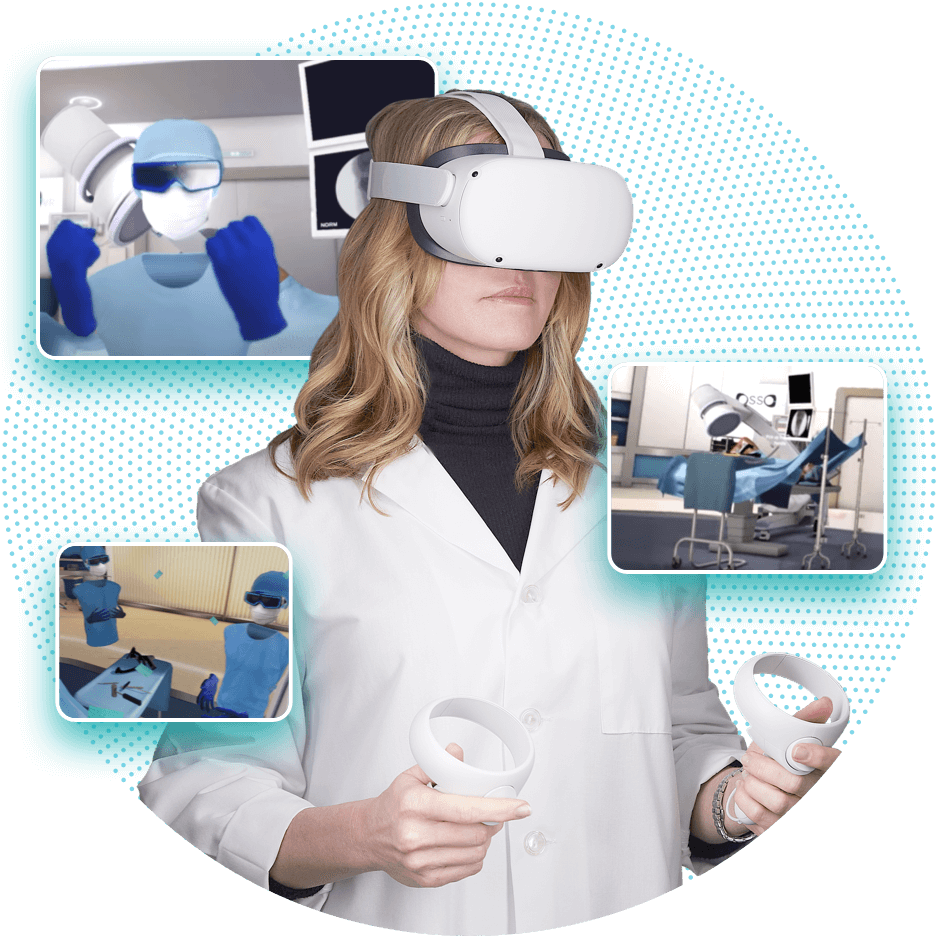 RoVR Virtual Reality Training
Various options available
Our new RovR Virtual Reality training platform brings real life surgery into your home or practice. We'll send you all the kit needed to learn in your own time or you can book a live one-on-one session with a trained surgeon.
Taught by world renowned expert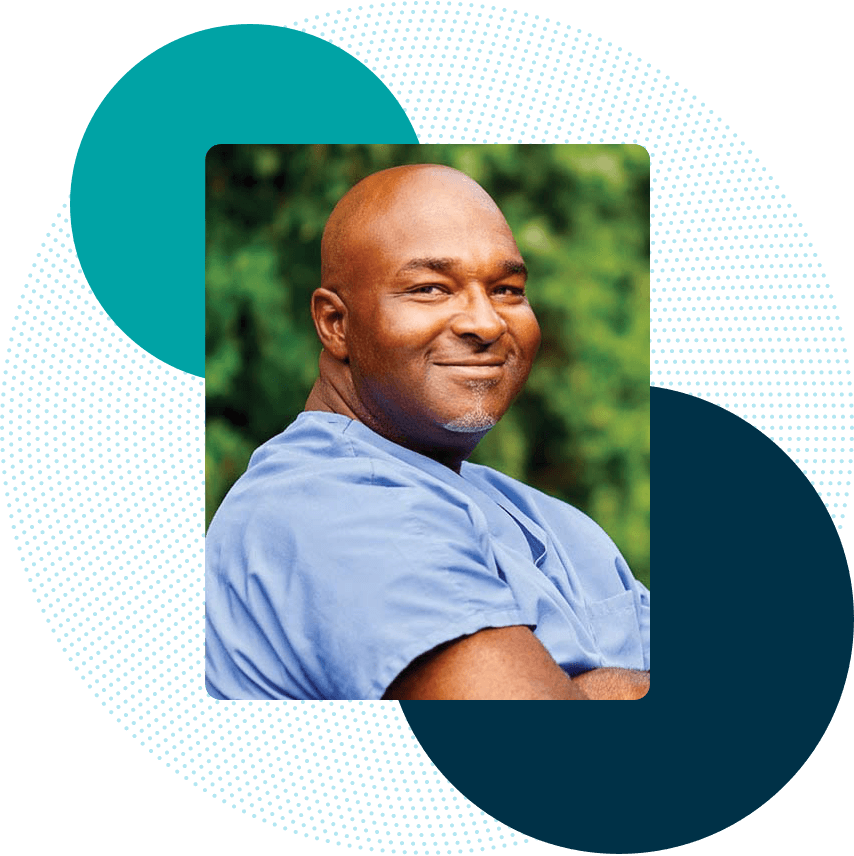 Bruce Nwadike
DVM DipACVS MRCVS
Dr. Bruce Nwadike is a board-certified veterinary surgeon with a special interest in orthopedics, surgical oncology, general and reconstructive surgery. He has co-owned and operated a private referral practice in southern Maryland since 2002 after relocating from NC where he was a faculty surgeon at the North Carolina State University College of Veterinary Medicine. He has published clinical and original research articles in peer-reviewed journals and also served for 6 years on the editorial review board for the Veterinary Surgery Journal.